Paula Brown
Primary tabs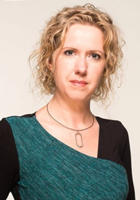 Research Interests
Phytoanalytics
Natural health products
Biography
Director, Natural Health and Food Products Research Group (NRG)
Canada Research Chair in Phytoanalytics

Dr. Paula Brown is the Director of the BC Institute of Technology's Natural Health and Food Products Research Group (NRG), which has been actively supporting the NHP industry for over a decade through applied research activities, including product development, establishment of quality standards and regulatory compliance. By providing fundamental investigations on product quality, safety and efficacy, BCIT supports industry through the entire continuum, from grower to manufacturer, ensuring product integrity is maintained. Dr. Brown has spoken at numerous conferences over the last decade on product quality standards, analytical method validation and is currently the "Quality Focus" columnist for Nutraceuticals World.

An active volunteer, Dr. Brown sits on various Boards, Committees and Working Groups including the Dietary Supplement Joint Committee (NSF) and the Analytical Laboratories and Botanical Raw Material Committees (American Herbal Products Association). She is currently a Director for the Investment Agriculture Foundation of BC which strategically invests federal and provincial funds in support of innovative projects to benefit the agri-food industry. In 2003 she was a founding Director of the NHP Research Society of Canada, dedicated to supporting and promoting scientifically rigorous NHP research and education and most recently she joined the Advisory Board of the American Botanical Council.

Dr. Brown serves on two grant review committees for National Center for Complementary & Alternative Medicine, NIH and is a reviewer for numerous peer-reviewed Journals in the field of analytical chemistry and natural products. A Fellow of the AOAC International (2009), she served as Referee for the Dietary Supplement Methods Committee from 2004-2009, is a current member of the Dietary Supplement Task Force (2003-present), and has participated on seven Expert Review Panels for AOAC. In addition she has directed three full collaborative studies; Goldenseal (Official Methods SM 2008.04), Ginseng (SM 2008.05) and Echinacea (in review).

Dr. Brown is currently a member of the Natural Health Products Program Advisory Committee (PAC), and Chair of it's Product Testing Working Group, convened to make recommendations on policy related to standards of evidence for quality. The mandate of the PAC is to provide the NHP Program Directorates (Natural Health Products Directorate, Marketed Health Products Directorate and Health Products and Food Branch Inspectorate) with advice and recommendations on current and emerging issues relevant to the Canadian regulatory framework for natural health products.